Nissan's 5 Years/100,000 Miles Bumper-to-Bumper Warranty

What Comes With America's Best Commercial Truck & Van Coverage?
You rely on your Metairie, LA, business' work trucks and commercial vans. Every minute one of those commercial vehicles is out of commission, you're pouring money down the drain. In these instances, a substandard 3-year commercial vehicle warranty just doesn't cut it.
However, there is an alternative: Nissan. Pioneering the way commercial vehicle warranties work, Nissan has crafted the most progressive, SMB-friendly truck and van coverage in the country. Most new Nissan models, from the Nissan TITAN to the NV200, are covered for up to 5 years or 100,000 miles. For business owners, that added peace of mind is priceless.
To top it off, when you purchase a commercial Nissan vehicle, you also receive complimentary Next Bay Priority Service and Emergency Roadside Assistance. The benefits of working with a Nissan Business Certified Dealer are plentiful.
Contact Premier Nissan of Metairie at 888-449-8286 to discuss your financing and leasing options with a member of our Metairie, LA, commercial vehicle sales team. We've got your back.

About Nissan's Commercial Van Limited Warranty
More than 800,000 miles of on-road trial runs. Over 7,000 quality and durability tests. Nissan NV vans have certainly gone through the wringer to ensure they're of the highest quality. In addition to the 5-year/100,000-mile, bumper-to-bumper warranty, Nissan commercial vans also come with the following coverage:
5-Year/100,000-Mile Powertrain Warranty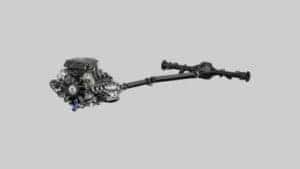 5-Year/100,000 Mile Airbag & Restraint System Warranty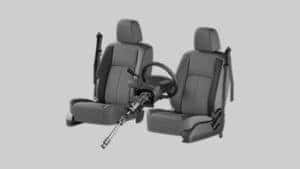 5-Year/Unlimited-Mile Corrosion Protection